Central Market is one of the most familiar landmarks in Kuala Lumpur and a popular tourist attraction. The shopping place is located just around the corner from Kota Raya Shopping Centre. You can find a great selection of handicrafts and souvenirs plus a lot of cool t-shirts.
Here you'll come across stalls that are multi-clustered into different zones which is symbolic of the country's multiracial culture. For example, you'll find Chinese stalls at Straits Chinese module, Malay stalls at Lorong Melayu and Indian stalls at Lorong India. This makes it easier for the customers to navigate the market.
Central Market is a great place of inspiration for art lovers as its Art Lane is popular for street artists who make awe-inspiring portraits at reasonable prices. And just so you'd want to know, the market is fully air conditioned.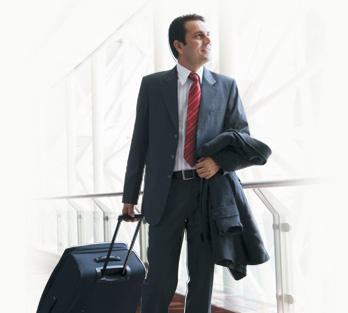 2. Kasturi Walk
You'll not experience the best street shopping in Kuala Lumpur unless you visit Kasturi Walk. This lively pedestrian walkway is adjacent to Petaling Street and stretches alongside Central Market. But unlike Petaling Street, Kasturi Walk abounds a typical Malay atmosphere; especially the Malay food stalls and local handicrafts.
The place is undoubtedly a food lovers' haven. You'll get almost anything here and that too at cheaper rates; especially Chinese food. Speaking of which, some of the best bites that you can savour in Petaling Street are Wanton noodles, Hainanese chicken rice, soya bean, roasted duck and Hokkien mee.
The rule of thumb while shopping in Petaling Street is asking for bargains (unless you want to get ripped off). So start practicing on your bargaining skills.
4. Taman Connaught Night Market
Taman Connaught night market stretches two kilometres long, making it the longest night market in Malaysia. This two kilometres stretch is occupied by food outlets and retail stalls. You'll get a wide food choice here; from Japanese to Korean and Thai to Taiwanese, foodies are sure to have a great time. Some of best-selling delights include cheesecakes, fresh oyster, barbeque, okonomiyaki and stinky tofu.
Talk about retail stalls and you'll be surprised to discover high-quality souvenirs, shoes, bags, clothes and fashion accessories at reasonable prices.
Sniff out some deals
Use a Forex card from IndusInd so that you don't face any hiccups while shopping in Kuala Lumpur. You can apply for an IndusInd Forex card at https://www.indusind.com/