Overview
Shopping is a way of life in Saudi Arabia; locals and tourists forage throughout the year for new arrivals, which is why the shopping fever in Saudi Arabia never subsides. Here are some of best shopping places in Saudi Arabia.
1.Jada Mall – Tabuk
Jada Mall is a cluster of hundreds of shops and offers visitors a unique shopping experience. The shopping centre livens up during weekend nights. One of the most popular items worth buying in Jada Mall is gold jewellery at the gold section. You can even get discounts on gold jewellery items by bargaining with gold sellers.
Get in touch
2. Red Sea Mall – Jeddah
Known as the 'sea of shopping,' Red Sea Mall is built on 242, 200 square meter area and rises to 3 floors. Some of the main facilities of the mall include Virgin Megastore, Sparky's Games City and Danube supermarket.
Red Sea Mall is also one of the biggest shopping centres in Jeddah city. The mall offers a unique mix of local and international brands to cater to versatile shoppers. Red Sea Mall also houses some great diners, cafes and restaurants. The mall has both external and undercover parking areas which are connected to all the entrances.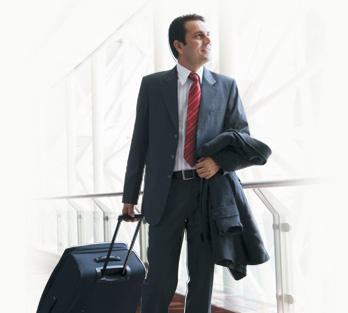 3. Mall of Dhahran – Dhahran
Mall of Dhahran is a great place for families to shop. Also, it is one of the largest in the country. Some of the biggest fashion brand names in the Mall of Dhahran include Adidas, Ralph Lauren, Lacoste, Victoria's Secret, and Nike.
The mall offers some great international food outlets as well; the popular names include Burger King, McDonald's, Starbucks, KFC, and Chili's.
4. Mall of Arabia – Jeddah
Situated near the King Abdulaziz International Airport, the Mall of Arabia is spread over 261, 000 square meters & offers an unforgettable shopping experience. For the lovers of branded clothing and accessories, the shopping mall is nothing short of a paradise. Whether it's Massimo Dutti, Fiorangelo, Bebe, or DKNY – you name a world-famous brand and it's here! Being the largest shopping mall in Jeddah, Mall of Arabia offers several restaurants that serve local as well as international cuisines.
5. El-Khayyat Centre – Jeddah
If you are into luxury fashion, then El-Khayyat Centre is a must-visit for you. The shopping centre lays great emphasis on quality and is home to 35 different world-renowned luxury fashion brands including Louis Vuitton, Dior, Chanel, and Gucci.
Apart from the luxury brands, the mall also boasts of high-end two salons.
Shop with convenience
If you are planning to visit Saudi Arabia, make sure you're carrying IndusInd Forex card for a hassle-free shopping experience. To know more visit indusforex.indusind.com.