Overview
Shopping is a serious business in Dubai and the city certainly takes this interest seriously. With shoppers and brands from all over the world flocking to the city, it's pretty obvious that the shopping experience that you get in Dubai is ethereal.
The energy effused by the rising capitalism and hyper-growth blending in with the city's physique and climate makes it the ideal place for shopping. In-fact, shopping in Dubai is an experience in itself; much like visiting the Coliseum or the Great Pyramid of Giza.
Dubai has some of the best shopping malls in all over the world. Here are some of the best shopping places in Dubai that are worth checking out.
Get in touch
1. Dubai Mall
Dubai Mall is indeed a wonderland as it acts as an entertainment space, a leisure centre and a vast retail market, all packed in one. Being located right in the heart of the city, Dubai Mall is considered to be the most visited shopping mall in the world. Dubai Mall has 5.9 million square feet of internal floor area with a shopping extravaganza that includes flagship brands like Ralph Lauren, Chanel, Gucci, Valentino and Alexander McQueen. It also houses Dubai Aquarium and Underwater Zoom which is a complete 270° walk-through tunnel that offers an immersive viewing experience of the deep sea.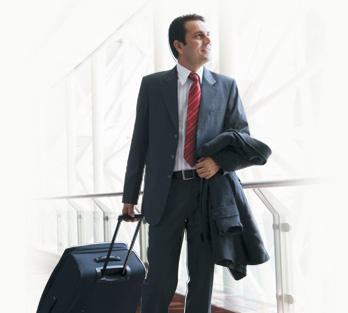 2. Mall of the Emirates
Mall of the Emirates is no ordinary place to shop as it is the world's first shopping resort. This shopping marvel boasts of a whopping 2.4 million square feet of retail floor space that houses an astounding 630 different high-end brands. The biggest attractions at the Mall of the Emirates include Apple Store, DKNY, Kate Spade New York, Forever 21, Centerpoint and Boutique 1. The place comes to life when fashion designers put on a full display in the mall's famous Luxury Wing and Fashion Dome. Mall of the Emirates also consists of Ski Dubai; an indoor ski resort and Magic Planet; a family theme park.
3. BurJuman
Located in the centre of the city's heritage and business district Bur Dubai, BurJuman is an iconic shopping mall in Dubai. Just like other shopping malls in Dubai, BurJuman lays a heavy emphasis on lifestyle and entertainment. BurJuman is home to popular labels and luxury fashion brands in the likes of Burberry, Charles& Keith, H&M, Bvlgari and Louis Vuitton.
4. Dubai Outlet Mall
A major part of the Dubai Outlet City, Dubai Outlet Mall is one of the biggest shopping malls in the United Arab Emirates where you can get alluring discounts. The mall consists of 240 stores of which the biggest brands are Adidas, Aldo, Mango, Fred Perry and Coach.
5. Ibn Battuta Mall
Ibn Battuta Mall takes shopping to a whole new experience. Inspired by the Moroccan explorer Ibn Battuta, the shopping complex consists of 6 separate retail courts and some of the biggest anchor stores that include Decathlon, Sharaf DG, Marks & Spencer, Geant and Debenhams.
Quick & Hassle-free Shopping Experience
With your IndusInd Forex card , shop at the best malls in Dubai and enjoy an unforgettable shopping experience.