Overview
In Hong Kong , you eat and breathe shopping. Every season sees shopping malls and outlets showcasing new arrivals which uplift the shopping spirit of the people. Whether you are after clothes, electronics and other knick knacks, Hong Kong has something for everyone.
Here, we have tailored a list of the best shopping places in Hong Kong.
Get in touch
1. Elements
Located in Western Kowloon, Elements is based around the theme of five essential Chinese elements including metal, wood, water, fire and earth; hence the name 'Elements.' Apart from featuring an impressive range of the most sought-after brands, Elements also brings a good selection of dining options on the table. Brands such as HUGO BOSS, Gucci, Diesel, and Burberry are some of the biggest names in the fashion section of the shopping centre. Elements is an entertainment complex too, the shopping centre boasts a 1,600 capacity cinema and a fabulous ice rink.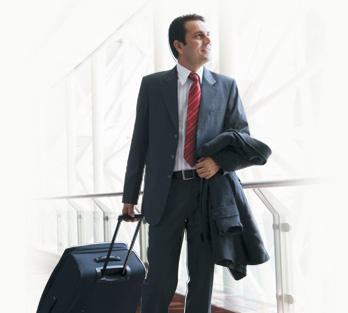 2. Stanley market
Stanley market is where a mind-boggling assortment of souvenirs, furniture and paintings galore. Apart from retails outlets, there is also a smattering of restaurants in Stanley market that offer authentic Honk Kong delicacies.
3. Pacific Place
Pacific Place is a gem of a shopping mall in Honk Kong; the shopping centre is home to 130 different outlets of exclusive labels that are spread across four levels. Some of the biggest brand names in Pacific Place include Shanghai Tang, Brooks Brothers, and Aquascutum. Apart from shopping, the mall also offers a unique movie house and a range of sumptuous dining options.
4. Jade Market
If you are a jewellery lover, then Jade market is a must visit place for you. Situated in Yau Ma Tei, Jade market is immensely popular with locals and tourists as the flea jewellery market is the biggest of its kind in Kowloon. With more than 400 booths displaying their wares on tables and glass cabinets, you will be spoilt for choice. Given the range of different products, prices vary with booths accordingly. Some of the popular products include bracelets, kitsch souvenirs, high-end ornaments and pendants.
5. Harbour City
Harbour City is one of the most popular retail destinations in Hong Kong. The shopping centre comprises of more than 700 stores, 50 food outlets and several cinemas. Given the diverse range of stores, the shopping mall suits every budget. Some of the biggest brand names include Louis Vuitton, HUGO BOSS, Chanel, Diesel, Versace, Prada, and Ralph Lauren.
Shop with no worries
The best shopping experience is a hassle-free shopping, and you can only do this in Hong Kong if you have a Forex card by IndusInd in possession. Get a Forex card at indusforex.indusind.com.