Overview
If there's a shopping paradise that has got bravado and worldly chime, then it's Singapore. Although being small in area, this island nation has more number of shopping places per square mile than any other country.
Before you pack your bags and gear up for living up this sheer shopping experience, getting familiar with some of the best places to shop in Singapore is definitely going to help you . Over here we present a perfect list of shopping places in Singapore - tailor made just for you!
Get in touch
1. Orchard Road
The city's sensation, Orchard Road is a whopping 2.2 km stretch of fancy shopping hubs. The displays put on Orchard Road are intriguing and you can't help but get tempted at every gallery you come across.
Bargain-hunters will find a wealth of cheap goods at shopping centres like Lucky Plaza and Far East Asia. If you wish to scale up, then you can even go for high-end designer brands in pristine shopping complexes like Paragon House and ION Orchard.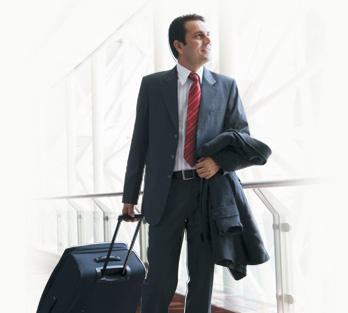 2. The Shoppes at Marina Bay Sands
Dotted with high-end stores in the likes of Ralph Lauren, Hermès, Chanel, Cartier, and Louis Vuitton - The Shoppes at Marina Bay Sands is the perfect shopping destination for shopaholics who are in love with everything chic and high-end. Also, noteworthy are local iconic brands and emerging Indie fashion labels.
3. Chinatown Street Market
The place stretches across streets of Sago, Terengganu, Pagoda and comes alive every night. It houses scores of restaurants & colorful shops selling all kinds of items at delightfully dirt-cheap prices. You can also go for an early Chinese supper of dim sum, or small dishes.
4. Little India (Serangoon Road)
Experience the radiance and beauty of your home-country in Singapore. Little India is a break from the city's skyscrapers and hustle and bustle as this main strip along Serangoon Road is rather humble and laidback. The place houses traditional dress stores, electronic shops and a row of traditional curry houses.
5. Bugis Street Market
Home to more than 800 stalls selling interesting Asian apparel, souvenirs, and accessories; this is probably the most crowded shopping place in Singapore.
6. Sim Lim Square
Smart phones, laptops, iPads, headphones, printers, smart watches – you name it and it's there! This place is a mecca for buyers looking to clinch a bargain on electronic products.
A pure Singaporean shopping experience with IndusInd Forex Card
With IndusInd Forex card , enjoy your shopping experience in Singapore to the fullest. This little multi-currency card gives you the ultimate joie de vivre of shopping any where you go.