Overview
Canada is a shopper's haven as the country is home to some of the biggest mega-malls, wonderful little boutiques and upscale neighbourhood.
For the love of shopping, we have presented some of the famous shopping places in Canada.
Yorkville is a quiet and peaceful neighbourhood which is sheltered away from the noise and the rush of downtown Toronto. Yorkville is home to some of the big names in fashion like Tiffany & Co, Louis Vuitton, Hugo Boss, Gucci, Prada and Burberry. So, if you are up for some big buys, then you should surely visit Yorkville – Canada's poshest shopping district.
Get in touch
If you plan on travelling and shopping in Canada, then a visit to Gastown, Vancouver, is a must. Although Gastown is popular for independent fashion boutiques and interior design shops, you will also come across shops dedicated for home accessories and antiques.
Besides being a popular tourist attraction, The Forks is also one of the best places to shop in the city. You'll find posh restaurants, cafes, boutiques and shops here. Tourist attraction places include playgrounds, riverwalks, galleries, theatres, promenades and parks.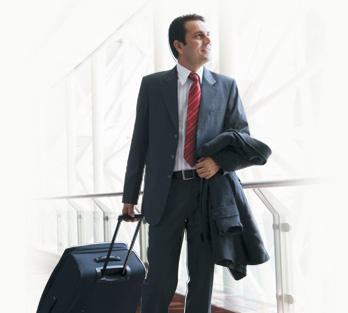 ByWard is much more than being one of the oldest farmer's markets in the country as it has become a modern shopping retreat. ByWard is home to the National Gallery of Canada, Ottawa's oldest church and Canada's oldest tavern.
Majority of the vendors are lined up in the streets and you can get anything out there. Record has it that the area attracts as much as 50,000 shoppers during summer weekends.
5. Old Quebec City Quebec City
If you want to experience a warm atmosphere while shopping, then you must visit Old Quebec City. The place is a UNESCO World Heritage Site. When in Old Quebec, visit Quartier Petit Champlain which is a crowded street that lines up boutiques, restaurants, cafes, shows and artists. And if you are an art lover, then do not forget to check out Rue du Trésor and get awe-inspired.
6. St. Jacob's Farmer's Market
St. Jacob's Farmer's Market is where you get everything rich and high-quality. Hundreds of vendors sell their make throughout the year, and the place comes alive during summer. From crafts and furniture to baked goods, cheese and meat, you can find everything in St. Jacob's Farmer's Market.
7. Halifax Waterfront, Halifax
It is a popular tourist attraction as the downtown district is home to the museum ship – CSS Acadia, Pier 21 and several other studios and galleries. When it comes to shopping, you can splurge with all your might at The Piazza and Halifax Farmer Market.
Shop with convenience
The best way to make the most out of your shopping experience in Canada is by using a Forex card by IndusInd. Get an IndusInd Forex card at https://www.indusind.com/