Overview
Transaction of money to overseas accounts can be done through banks. To transfer money abroad you have to furnish account details of the recipient to along with your bank details. The easiest way to transfer money internationally is through wire transfer services offered by banks.
To avail this service, you should have an account with the bank through which you want to carry out the transaction. However, there're many banks that let you transfer money abroad without opening an account in their branch.
Get in touch
In both the cases, you will have to furnish your identity proof, residence address and the bank account details of the recipient.
The Reserve Bank of India has made it necessary for providing details under KYC (Know Your Customer). To comply with the rules of KYC, you have to provide information regarding your identity to the banks before you transfer money abroad.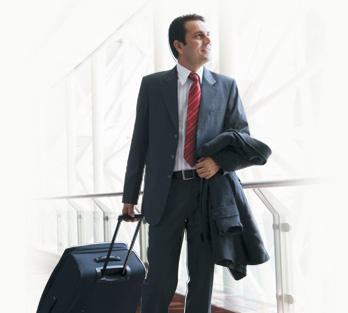 You have to furnish the following details for KYC:
Identity proof and address proof along with a photograph
You can provide Aadhar Card, Voters' Identity Card, Passport, Driving License, or NREGA card. These cards serve as both identity proof and address proof. Your PAN card can be accepted only as your identity proof.
In case your present address is not the same as in the address proof submitted by you, you have to give a declaration of your new address to the bank. Your KYC details will be reconfirmed by the banks every 2 to 10 years.
If your bank account is less than a year old, then your bank might ask for documents such as details of any previous bank account, and photocopies of income tax return. Before you transfer money, you also need to submit an Application-cum-Declaration form provided by your bank. You have to submit a self-declaration regarding the purpose of outward remittance of funds.
Whenever transferring money abroad through bank check the exchange rates beforehand.